HOD'S Desk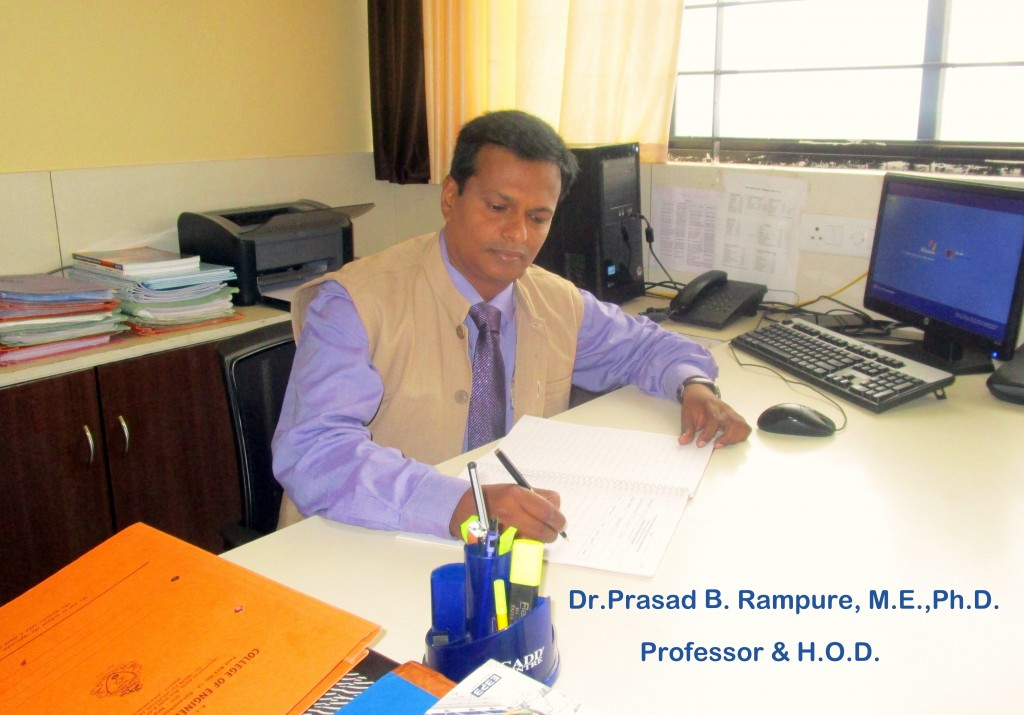 Department of Mechanical Engineering is the largest in terms students strength, human resource and up to date infrastructure of KLECET Chikodi. It imparts excellent quality education in the area of Mechanical Engineering through its specialization of Production Engineering, Design Engineering and Thermal Engineering.
The department of Mechanical Engineering aims to provide a strong foundation in the fundamentals of Mechanical Engineering. The basic knowledge of analysis as well as the knowledge of the principles on which Mechanical Engineering is based taught through the theory and laboratory classes by a strong team of Well Qualified and Experienced Teaching Staff and the Technical Support Staff. The department also strives to instill the engineering temper and the spirit of enquiry in students. It encourages the students to understand and therefore apply the laws through the laboratory classes. The Department has well equipped laboratories such as Basic Workshop Lab, Machines Shop Lab, Computer Aided Machine Drawing Lab, Mechanical Measurements Lab, Material Testing Lab, Heat Transfer Lab, Energy Conversion Lab, Fluid Mechanics & Machines Lab, Heat & Mass Transfer Lab, Design Lab, Computer Aided Analysis Lab to perform the practical's to understand the concepts.
The department provides its students with a number of opportunities to develop their overall personality by participating in the various Curricular, Co-Curricular and Cultural activities held throughout the year .The students with the directions from faculty members of the department take very active part in organizing these activities.
Phone : 08338-257106